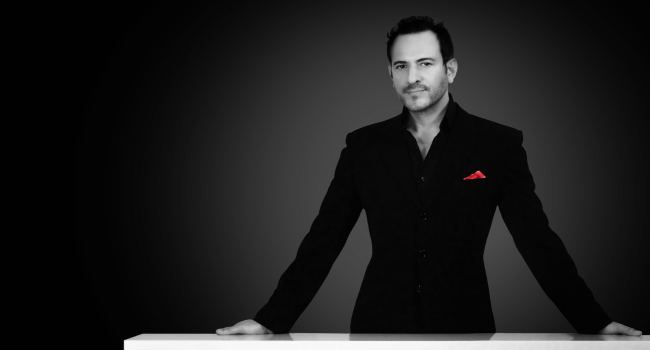 Dear Friend,
Have you ever wished to be part of something special? What you're looking for could be more within reach than you think, for we are a group of people who are looking to use our abilities to create a change. While our group of people are currently anonymous, they won't be for long.
Many people boast online about how successful they are, but the more successful are the ones who are taking a back seat and putting new knowledge into action. It's a pro-active attitude such as this that not only gives success to that particular person, but to the group as a whole. The sharing of information and knowledge helps bond together a group of professionals making them a force to be reckoned with in the online world.
Having the right attitude combined with the right knowledge creates success, and success breeds a particular lifestyle. It is easy to assume that having an enriched lifestyle means sacrificing your free time, but this is not the case. Simply having a willingness to learn and work together will give you the support of your other peers, meaning that there are very few obstacles that can't be overcome.
Knowing how to overcome obstacles means we are able to start building pathways into a brighter future. We strengthen our faith as well as our finances, ensuring that no sacrifices are made when achieving success.
There are those among you who would like to become part of the team, and there are some among you we would love to have on board. It is worth noting that becoming part of team means moving in the same direction as the group. There are no basic requirements to become part of the team, as long as they are a positive addition.
If you consider your goals to be the same as ours, you may be asking yourself what kind of person fits in with such a group. Well, you could already be a service provider whose product or service is currently making the changes we mentioned earlier. If this is the case, imagine how more successful you could be with a group of people at your side as and when you need them. Similarly, if you pulling while the group is pushing, you're not going to benefit and you could find yourself going out of business quickly.
Teamwork is vital, and working with a team who is always pushing forwards can be seen as too much for some. However, if you have the same drive then you become part of a well-oiled machine that is always looking towards its next project with an optimistic eye. Action is imperative, there are those who have all good intentions of doing well, but their lack of action hinders them. Evidently, such a trait would not work within an optimistic and successful group. There is also the financial commitment to consider, those within the group who have made an investment have seen a return of income in a matter of days. Compare this to some of the slower results seen by investing in others, and you can rest assured that you're part of a successful group. Of course it is your choice whether you invest or not, but not investing could lead to you missing out on the massive shift that can occur.
As a group, we are successful because we share our results. As such, we would expect you to do the same. We would also expect you to implement anything you learn immediately, as there is always something new to learn and dwelling on the same thing can lead you to slow down.
What Will I Receive?
If you've read through what's on offer and you know what is expected of you, you're no doubt keen to know what the next steps are. Firstly, a one-to-one chat will occur with me. This will ensure that you are fully aware of what action you should be taking next. You will also learn as to what actions you should be taking. I then forward you to a detailed "next step" plan which should be implemented immediately. This will ensure you are reaching goals with ease. You will also receive access to some of my training material that is deemed relevant. You may think that this is a lot of information to process, but as mentioned earlier, only the right kind of person can undertake this role. Any information given to you is done so for your benefit, so should be put in action immediately. We will also check in with each other on a weekly basis. It is here that we will be able to share our breakthroughs and findings with the rest of the group, something that will help enrich your knowledge further. It is also the driving force behind the very goals we are achieving.
We get together for a check-in every week!
And we have THE most powerful group online that you'll ever see – where we share breakthroughs (LOTS OF THEM AND BIG ONES) and challenges to help each other on. We can choose to do this on a month to month basis to see if we're a fit for each other, or we could choose to work with each other for a year, which also includes invitations to the "Family Mastermind Meetings" at the Club Marbella, Spain. We converge a few times a year from ALL OVER the world to inspire and support massive change happening with each other.
The mastermind members are very dynamic business people. They are currently operating high six figure, seven figure and multi-million-dollar businesses. Heck, many of them push me in my goals! They aren't dreamers and neither should you be
.
What Happens Next?
I will supply you with a questionnaire that will ask you some details about your business. This is done to ascertain as to whether this is really the group for you. Evidently not having the right kind of person affects our goals, and will undoubtedly be stressful for you. I will converse with other members of the group to help identify those that could be a good fit for the group. So if you are in touch with someone who is already within the group, then they may well provide some feedback to the group on your behalf. Once the questionnaire is received, there are two possible outcomes. The first would be a polite declination. This isn't done to portray you as a poor business person, but as mentioned earlier, we need to ensure the right kind of person comes on-board. The second outcome is where I will invite you for a chat on the assumption that you may be a good fit. If after our chat I decide you're a good fit, I will let you know. The rest is up to you, there is no pressure to make a commitment if you don't feel ready.
NOTE: Please do not use this form for anything besides mastermind requests. If you are not interested in applying for the mastermind but have other questions, then please submit to this contact form. Thank you!
OK here's the first step:
Mastermind Application
Here's where you can give us some details about your business and what you're looking for in a 'Mastermind and Mentoring' experience. This way we can BOTH see if there's a fit and move forward with more information. Now just a few questions about your business.